What's PU Heat Transfer Vinyl?
What's PU heat transfer vinyl? Do you know the advantages of PU HTV? How to custom PU HTV?
What is PU Heat Transfer Vinyl?
Yanyan PU heat transfer vinyl is an environment-friendly (PVC-free) material and it is suitable for soft and smooth plotting compared with other PVC products. The Hot-melt side of PU is whitish so it could block out the color migration from the garments and it also helps the users to see the cutting line easily while working on the flex. Our PU has high elasticity and the PET liner (protective film) is sticky depending on the type.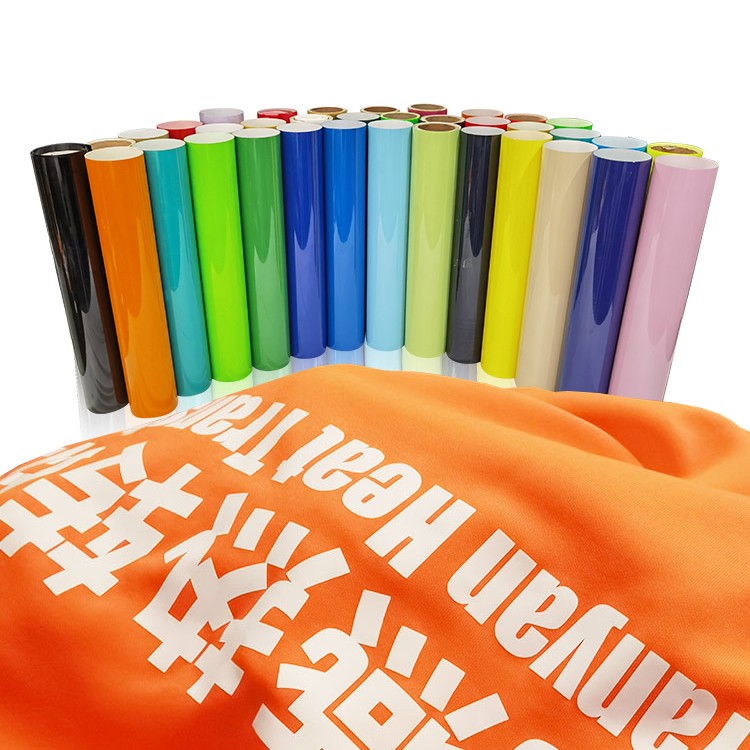 PU heat transfer vinyl can be customized in different colors, like the below color card, MOQ is 1 roll, and size is 50cm*25m/roll 50cm*50m/roll, or 60cm*25m/roll, or 60cm*50m/roll.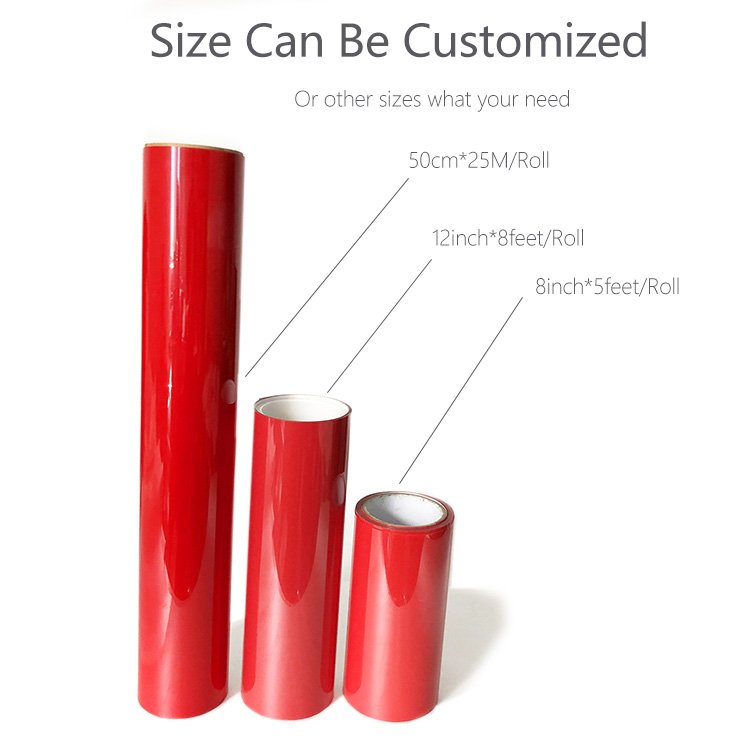 PU HTV, This vinyl easy cut and weed film has high elasticity and strong adhesiveness, allowing fabrics to stretch through natural movement whilst maintaining excellent durability and the ability to withstand frequent washing. PU heat transfer film is the ideal solution for high-quality, detailed designs and numbering for t-shirts, sportswear, and other garments where durability is essential.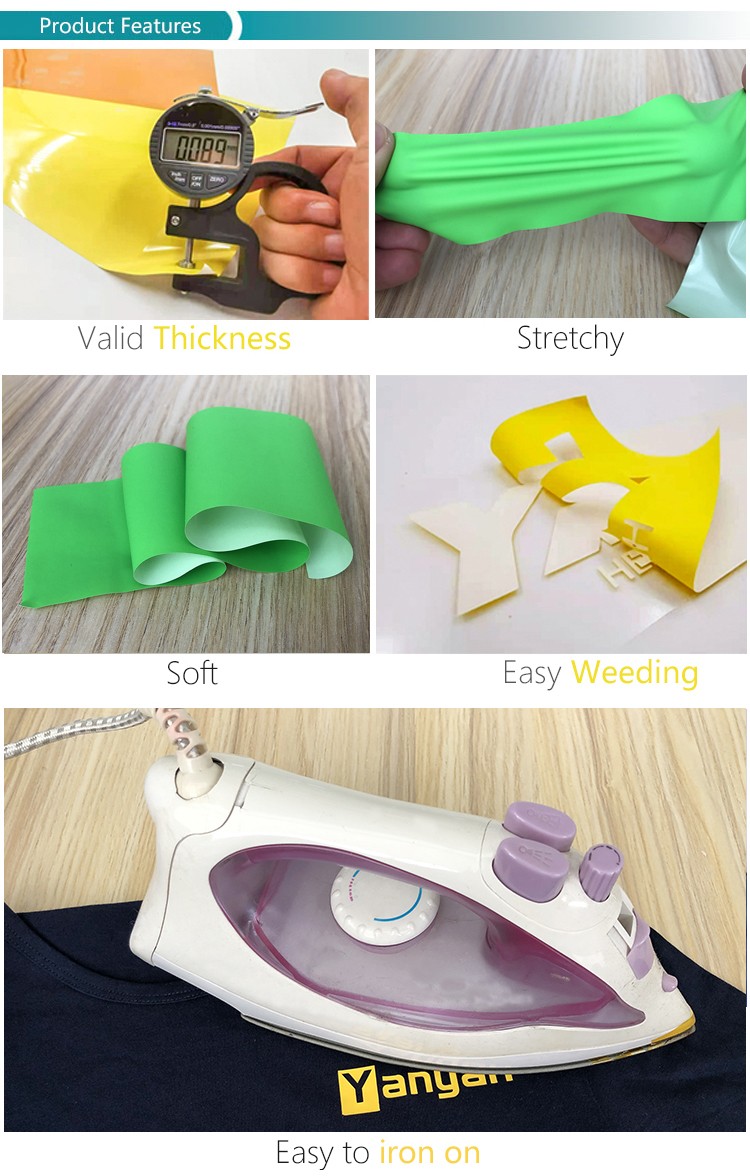 What are the advantages of PU HTV?
PU heat transfer vinyl has the advantage of high elasticity, tearing or stretching does not affect the shape of the pattern. Will not cause harm to the human body. After many times washing still does not lose color, has high color fastness, a smooth surface, and still feels good.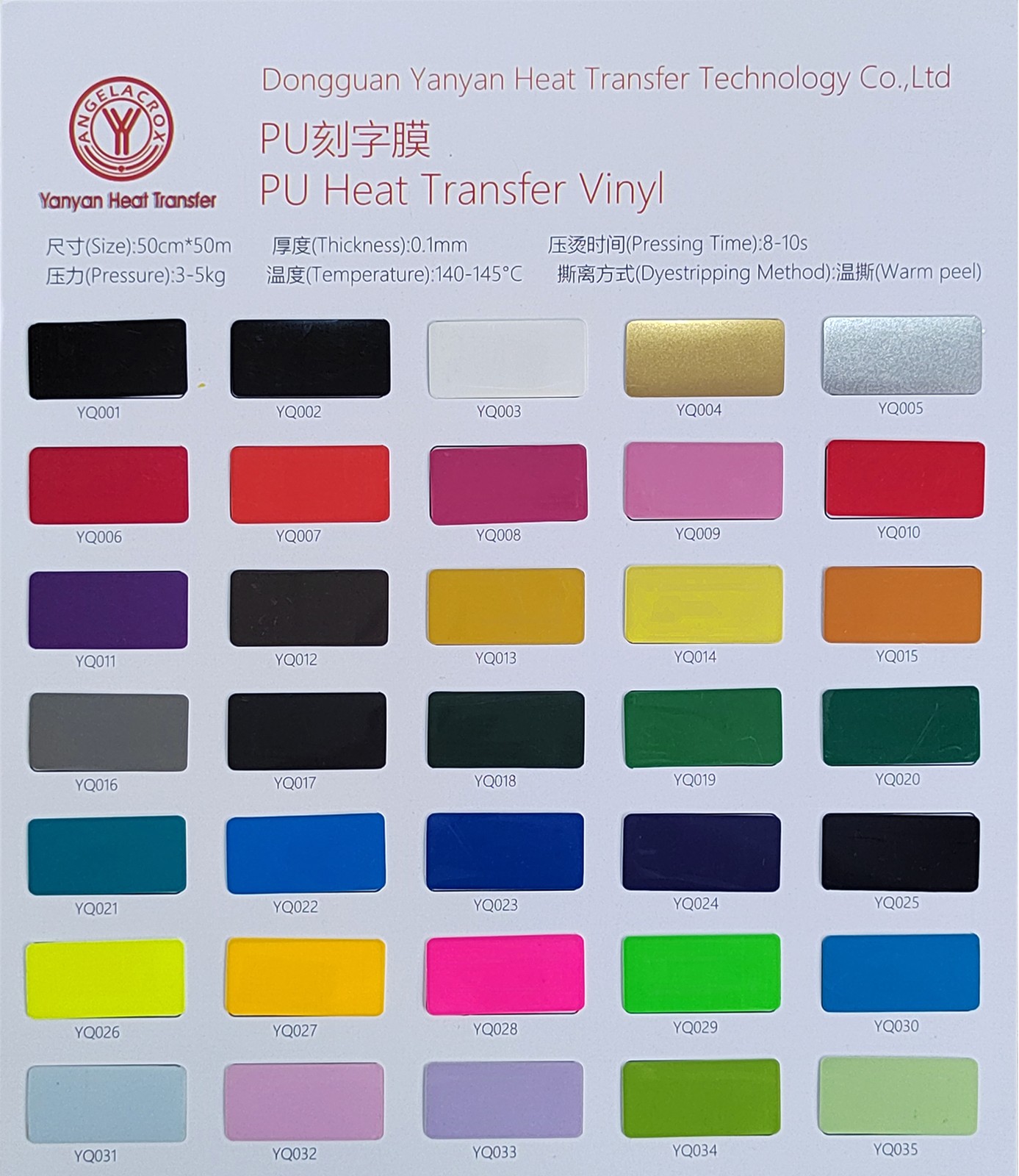 For more information, please feel free to contact us
Whatsapp: +86 18038243167
Hot Melt Adhesive Film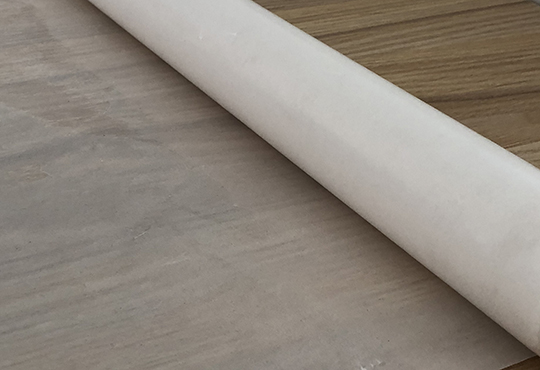 We are Hot Melt Adhesive Film factory,provide Hot Melt Adhesive Film wholesale, low price hot sale the Hot Melt Adhesive Film,welcome to contact us for free samples,low price hot products high quality.
The Hot Melt Adhesive Film is our main product and also a very popular product.
We are specialized in sales and production of Heat Transfer Film manufacturers. We provide Heat Transfer Printing wholesale and provide customized production. Our products are generally sell to Europe and the United States and Amazon, choose us, you will have the following advantage: can be small order, variety, high quality, quick delivery, good price. Welcome to contact us for free samples.

We are a professional enterprise engaged in the production, development and sales of heat transfer materials and heat transfer processing. The company is located in Dongguan, Guangdong, the world's manufacturing capital.